At the Academy of the Ministry of Internal Affairs they warmly congratulated the now lieutenant colonel of militia in the reserve  Igor Ivanovich Krakasevich.
For six years, the officer led the communal-operational department of the militia university. And he began his professional career in various positions of control and audit units in 1995-2000, then worked in the Department for the Execution of Punishments, until in 2009 he came to the Academy of the Ministry of Internal Affairs for the position of assistant chief of the Faculty of Corrections head of the logistics department. Igor Ivanovich was awarded the medal "For Impeccable Service" III degree, memorable breastplates and commemorative medals.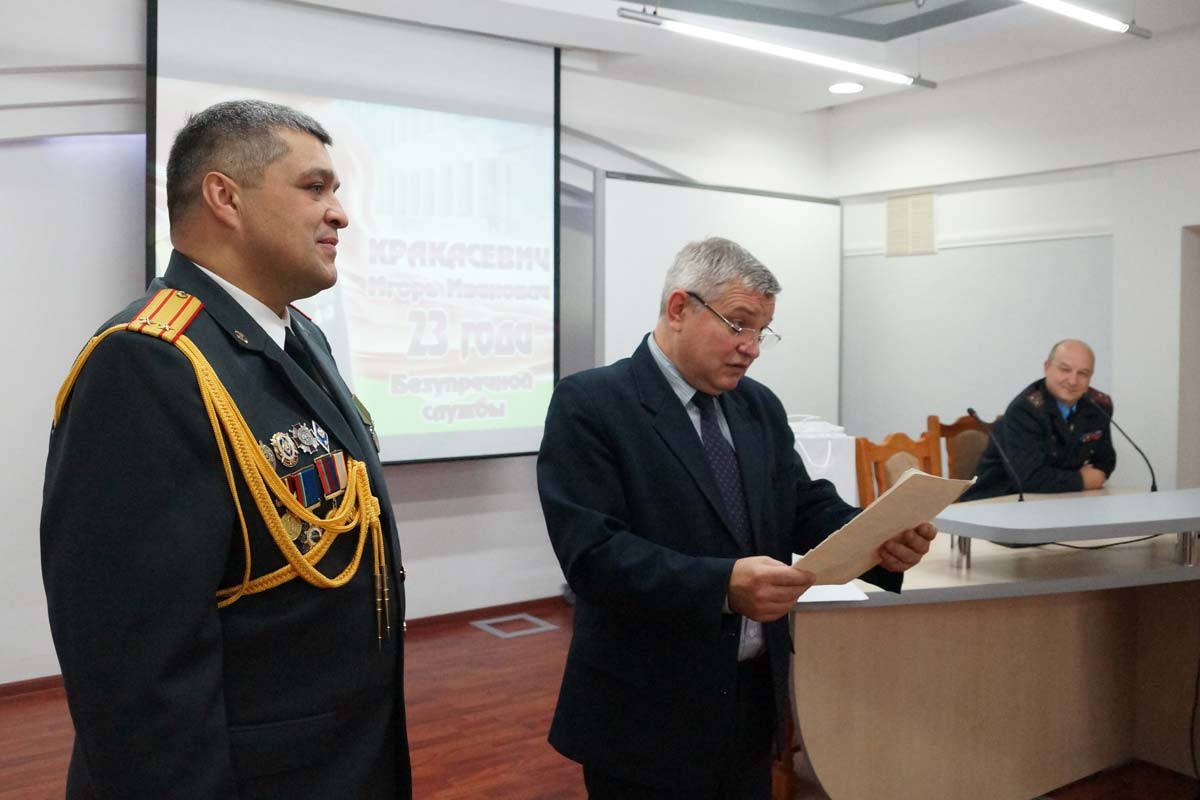 Today, the newly formed veteran was congratulated by the management of the academy and numerous colleagues, with whom Igor Ivanovich worked at the Faculty of Corrections and later, when he headed the communal-operational department. Expressing gratitude to the employee for his contribution to the development of the material and technical base, the head of the Faculty of Corrections,  colonel of militia Oleg Savastey presented the birthday man with the anniversary badge of the faculty, which celebrated its 25th anniversary this year.
"23 years of impeccable service" - the organizers called this festive meeting. About the joint work with Igor Krakasevich, his responsible approach to solving problems of any complexity, said the former head of the Faculty of Corrections, and now the head of the department of psychology and pedagogy,colonel of militia Vitaly Stukanov.
The meeting ended symbolically - a memorable photographing near the memorial "Alley of memory, pride, glory", in the construction of which a considerable merit of our birthday man.
---
Anastasia Voinova, GIOS Academy Interior Ministry.
Photo by author