Teams of courses took part in the championship of the university in cross-country athletics. The competition program included three-run races and a baton.
The championship was held on the basis of the investigative faculty. Five participants from each course competed. Everyone wanted to show the best result and be the first to cross the finish line. The leaders were 4 course, which is not surprising - during their studies, graduates gained good form.
So, at a distance of 5000 meters, a student of the 4th "A" course of the Faculty of Militia Vadim Kuntsevich, who finished ahead of all the participants of the race, declared himself. The 4th year student of the Faculty of Investigation and Expert Department Vladislav Miklashevsky overcame the 3000m faster, and his classmate Natalya Petukhova won the 1000m distance among the girls. The team of this faculty became the leader in the relay and according to the overall results of the track and field championship.
Junior courses are also pleased with the results. First-year athletes Angelina Katkova (criminal-executive faculty) and Yana Gubskaya (investigative-expert faculty) took second and third places respectively. And in the relay "bronze" won the team 1 "B" of the course of FM. By the way, the athletes of the militia department, with their enviable results in various competitions, secured two teams at once in the overall standings: "silver" in 2 "A" courses, "bronze" - in 3 "B" courses.
Of course, let's call the names and the other winners. In the relay the second line in the final protocol was taken by representatives of the 2 "A" of the FM course. The athletes of the same course, Kirill Pisaruk and Kirill Babul, finished 3000m at the 3000m distance with the second and third results respectively. At the longest distance, their classmate, Sergey Vashumirsky, took third place, giving way to silver to athlete 3 "B" of the FM course Ilya Vyshin.
В тяжелой атлетике у курсантов Академии МВД тоже заметные успехи. Например, в сентябре третьекурсник уголовно-исполнительного факультета Никита Шуманский получил высокое звание мастер спорта. К этой цели он шел 8 лет, а начал тренироваться благодаря своему дяде, который сумел по-настоящему заинтересовать паренька в этом виде спорта. После детского спортивного лагеря Никита решил посвятить себя профессиональному спорту и окончил 11-й класс уже с целым перечнем достижений на республиканских соревнованиях.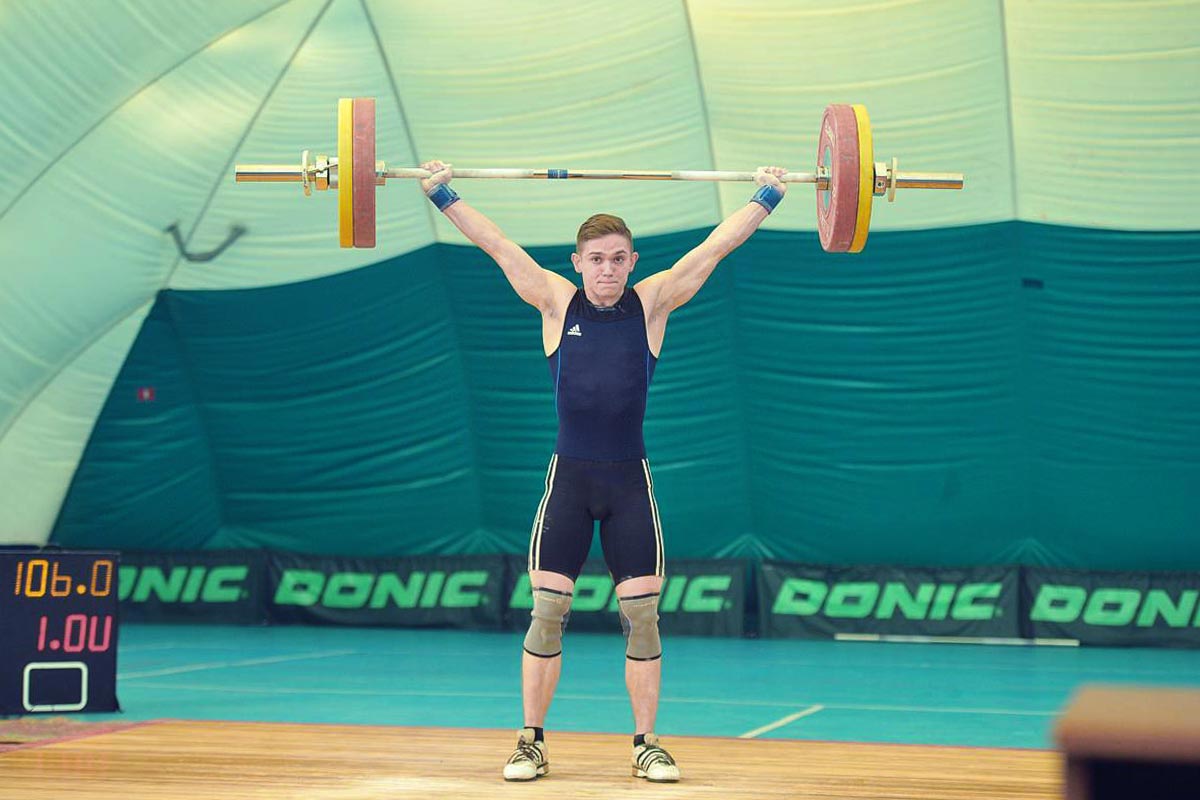 After entering the Academy of the Ministry of Internal Affairs, the guy began training with Alexander Lobach and Valery Sharia (by the way, Valery Petrovich is the first Olympic champion of the BSSR). In April of this year, our cadet took part in the Republic Cup, where he won second place among adults. Before the victory, only 2 kg was not enough, but Nikita fulfilled the standard of the master of sports.
At the department of professional-applied physical training, we are sure that the cadets still have a lot of bright achievements ahead of them and the names of the best athletes, including sambo wrestlers, will be heard more than once. Beginners and professional wrestlers will meet at the university championship in sambo, which will be held October 24-25 on the basis of the investigative faculty.
---
GIOS MIA Academy on materials
Department of Professionally and Applied Physical Training
and criminal executive faculty