The oath of loyalty to the Republic of Belarus and the Belarusian people was brought by the first-year cadets of the Academy of the MIA on the State flag square in Minsk.
In the face of their parents, comrades and senior officers, sacred words were given by future employees of various departments of the Ministry of Internal Affairs, the Investigative committee, the State committee of forensic expertise, the State control committee and the State Border committee. At the beginning of September, three cadets of the Ministry of Defense will also start their studies.
The militia alma-mater met the recruits in the beginning of August. Since that moment they have become not just "students", but employees of law enforcement agencies. Three and a half weeks of young recruiting studied the first in the academy discipline and lived on a strict daily routine.
The training fee was a serious test for the guys to be faithful to the earlier decision – to get the profession of a guard of order. For each cadet, the solemn rite of bringing the Oath is a sure step in adulthood.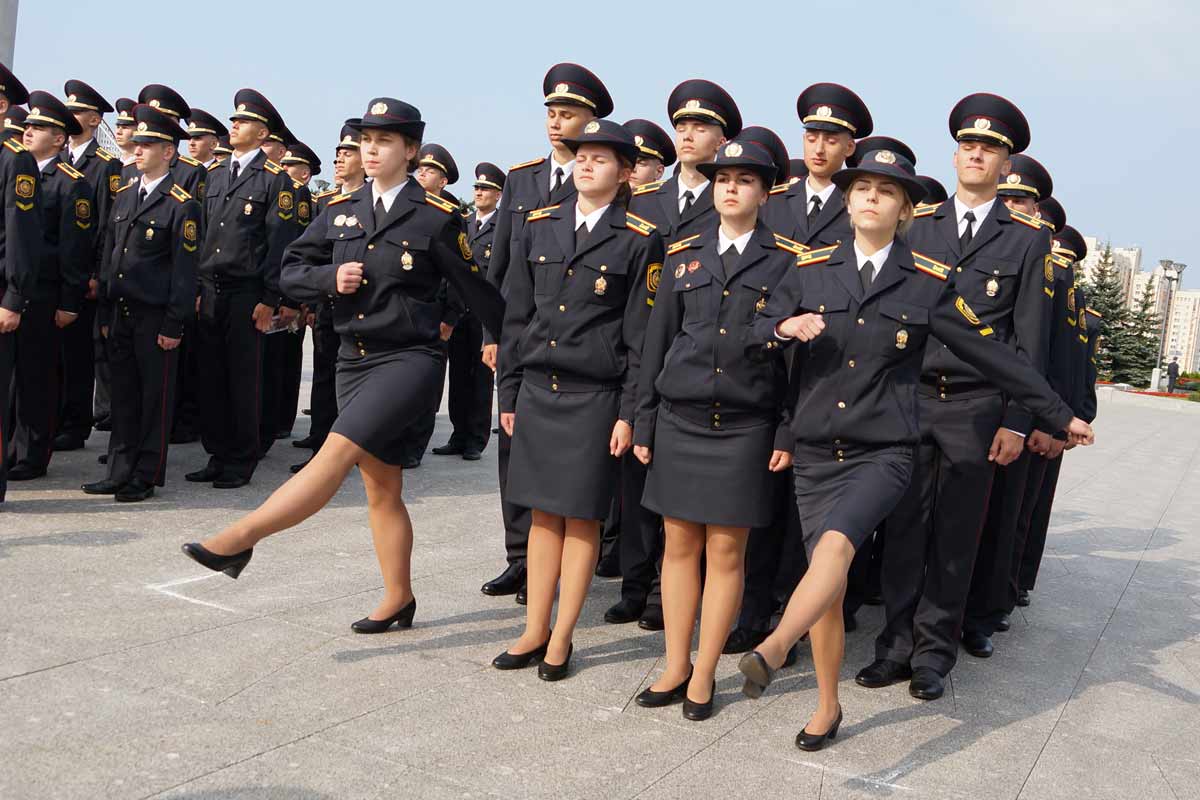 - At all times, anyone who utters the solemn and exciting words of the Oath, faithfully believes that he subscribes with every heart to every phrase, is responsible for every act, - said the chief of the Academy of the MIA major-general of militia Vladimir Bachila. - You assume responsibility to the state and society, swear honestly and conscientiously to perform difficult duties to protect citizens of the Republic of Belarus from criminal encroachments, ensure the integrity and stability of our country.
The learning year is about to begin, and with it-new experiences, acquaintance with lecturers, knowledge, service. With fresh energy and positive emotions, first-year cadets will be able to lay off their first-ever dismissal at the academy - they will spend a day with family and friends, who with tears and joy met happy children after an exciting and solemn event.