An international scientific forum dedicated to the 150th anniversary of the birth of Lev Petrazhitskiy gathered scientists from Belarus, Italy, Russia and other countries.
International scientific conference "The Creative Heritage of L. Petrazhitskiy: History and Modernity (on the Occasion of the 150th Anniversary of His Birth)" was held on December 14-15, 2017 in St. Petersburg. The Academy of the Ministry of Internal Affairs of Belarus was presented by the head of the Department of Theory and History of State and Law Vadim Pavlov.
The conference was organized by the St. Petersburg State University with the participation of the Constitutional Court of Russia, the Milan State University (Italy), the Russian Section of the International Association of Philosophy of Law and Social Philosophy (IVR), the Interregional Branch of the All-Russian Public Organization "Association of Lawyers of Russia for St. Petersburg and the Leningrad Region", The Boris Yeltsin Presidential Library.
The forum participants discussed the development of jurisprudence within the framework of various legal systems, the main trends in the development of psychological directions of legal research at the level of the general theory of law and in the branches of law in the context of the reception of the ideas of Leo Petrazhitskiy, a prominent Belarusian-Russian-Polish lawyer at the turn of the 19th and 20th centuries.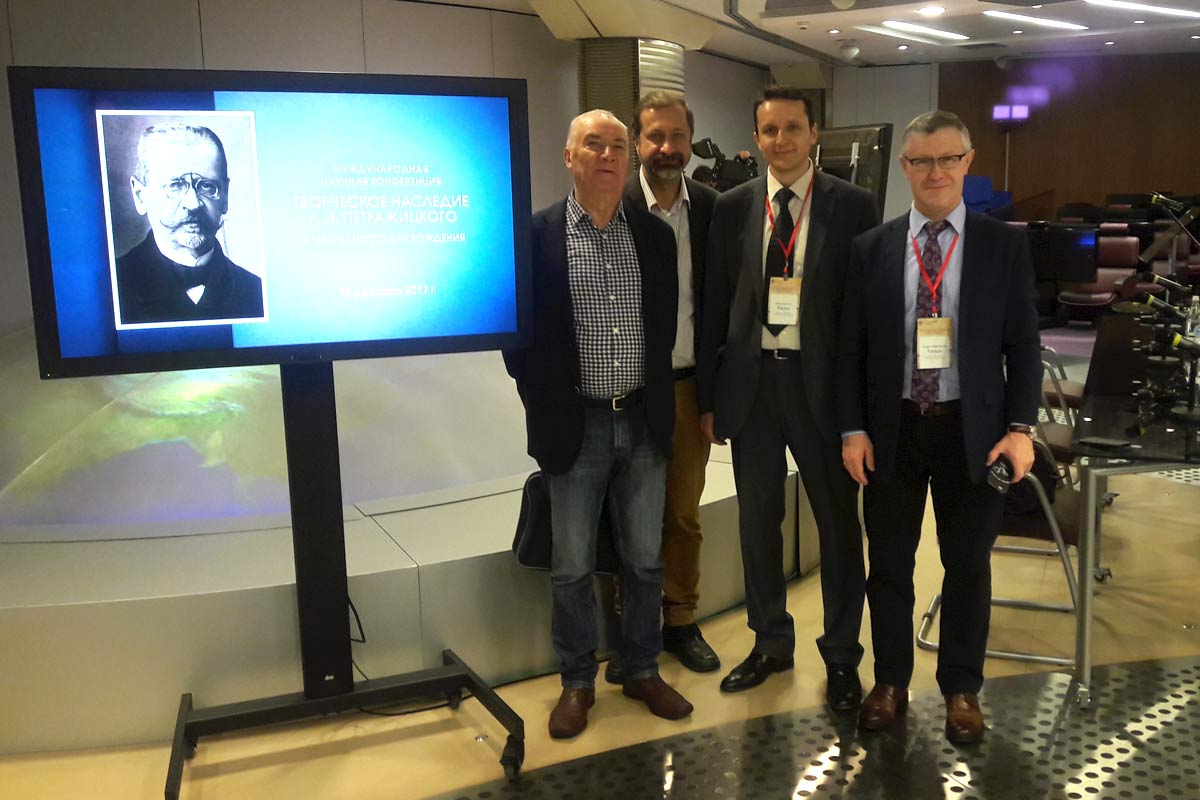 The conference program included 50 scientific papers. Scientists from Russia, Great Britain, USA, Italy, Poland, Serbia, Ukraine participated.
Vadim Pavlov spoke on the theme "The Teachings of LI Petrazhitskiy and the Modern Anthropology of Law". At the conference, agreements were reached on scientific cooperation with Polish jurists (Jagiellonian and Warsaw universities), as well as colleagues from Serbia (Belgrade University). The scientific forum became a platform on which the Academy of the Ministry of Internal Affairs of Belarus once again declared itself as a prestigious scientific organization. Following the results of the conference, it is planned to publish a collective monograph.
---
Department of Theory and History of State and Law of the Academy.
Photo: St. Petersburg State University