On Wednesday, June 6, deputy prime minister of Belarus Vladimir Semashko presented the Government Award for achievements in the field of quality in 2017.
The Academy of the MIA for the second time became the winner of this honorary award. The Commission noted the achievement of educational establishment significant results in the field of quality, services or work performed, the introduction of innovative technologies and modern management methods. The head of educational establishment major-general of militia Vladimir Bachila from hands of Vladimir Ilyich received the corresponding diploma.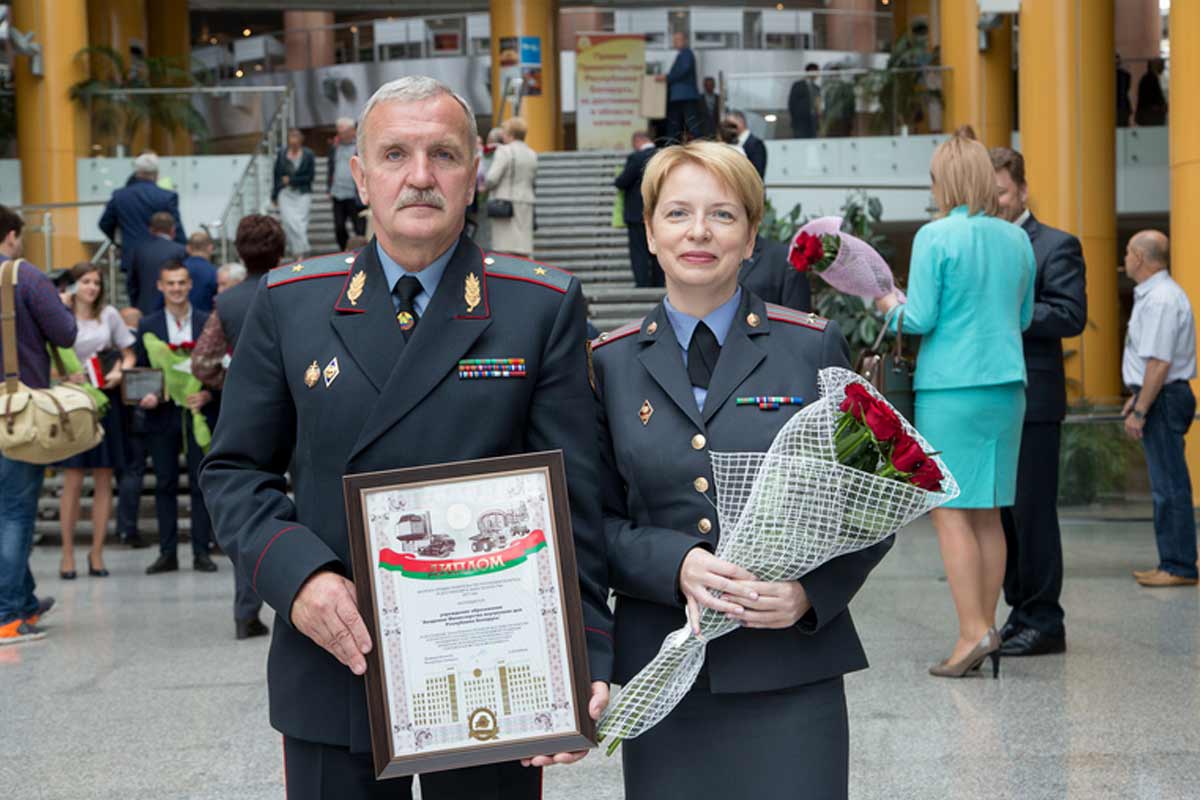 Vladimir Bachila:

- I admit that I feel proud not only for the staff I manage, but also for the system of internal affairs bodies as a whole. To achieve such a high goal could, among other things, thanks to the efforts of senior management - careful attention to the staffing of the Academy, competent assistance in the organization of the educational process and assistance in material and technical support. Once again, I emphasize that I am proud of my subordinates. Recently, having acquainted with the academy of russian colleagues who came to the international conference, I noted that if we had their excellent material base, we would have achieved great success. In response, I heard flattering: we would have your specialists! What's next? Roll up the sleeves and continue to improve. If it is possible to realize everything that is initiated by the Minister of internal affairs, lieutenant-general of militia Igor Shunevich to optimize the system of training, we will have something to show when we may, for the third time, will rush to this award. But for this we need to work hard, set ourselves complex tasks and, of course, perform them.
---
Olga Kulikova, the website of the Ministry of Internal Affairs.
Photo by Albert Ermakov