Veterans of the Academy of the Ministry of Internal Affairs visited Zhodino plant "BELAZ". A meaningful excursion introduced the work of the world's largest producer of quarry dump trucks.
The organizer of the excursion to the enterprise - the giant of the domestic automobile industry was the veteran organization of the militia high school. 45 representatives of the Academy took part in the trip to Zhodino on April 20. Everyone was interested to learn about the work of the BELAZ team and the holding companies, to see with their own eyes how the automobile plant produces career and specialized transport.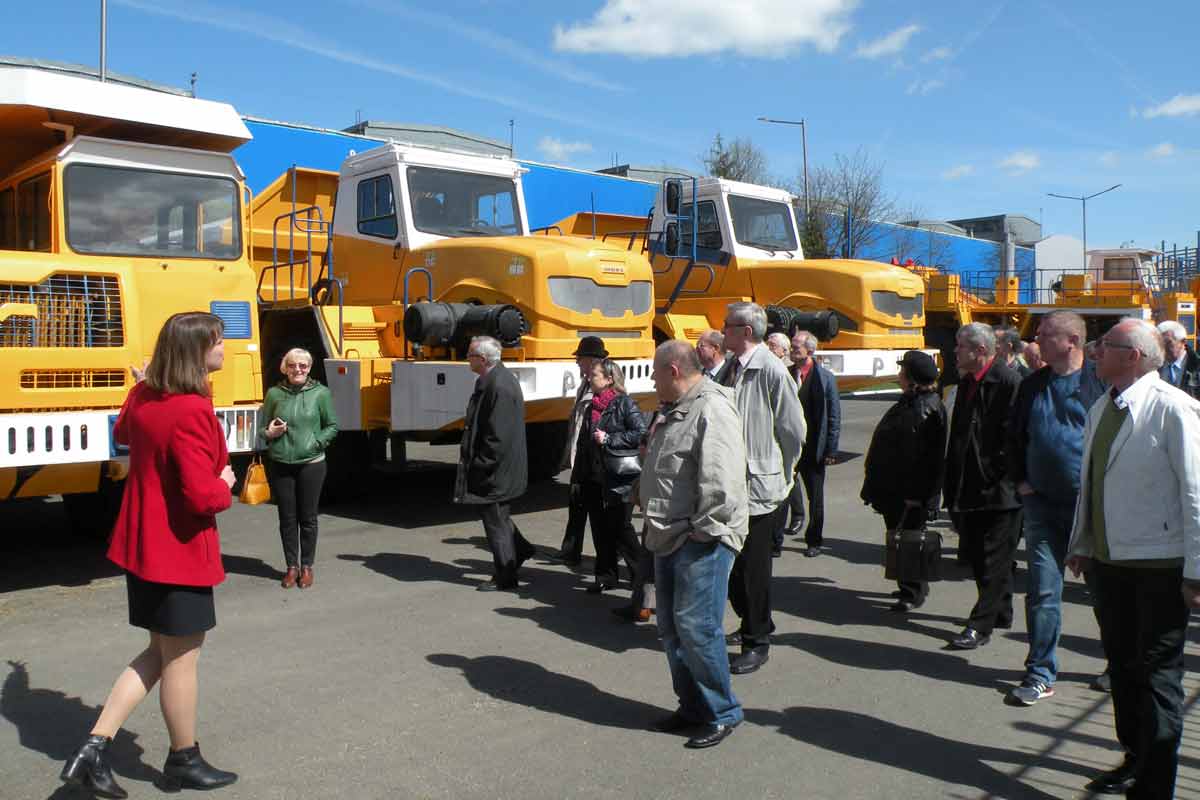 Guests from Minsk visited the museum of the enterprise, where they got acquainted with the stories of BELAZ, which, by the way, meets its 70th anniversary this year. Veterans of the Academy visited a number of workshops, where they learned about how they collect and test heavy vehicles. Impressed the exhibition area BELAZ. Tourists got acquainted with the line of equipment produced at the plant, and made memorable photos with exhibited copies. The most popular were quarry dump trucks with carrying capacity of 240 and 450 tons. It was possible not only to look at the giants, but also to visit their cabins, close to get acquainted with the design.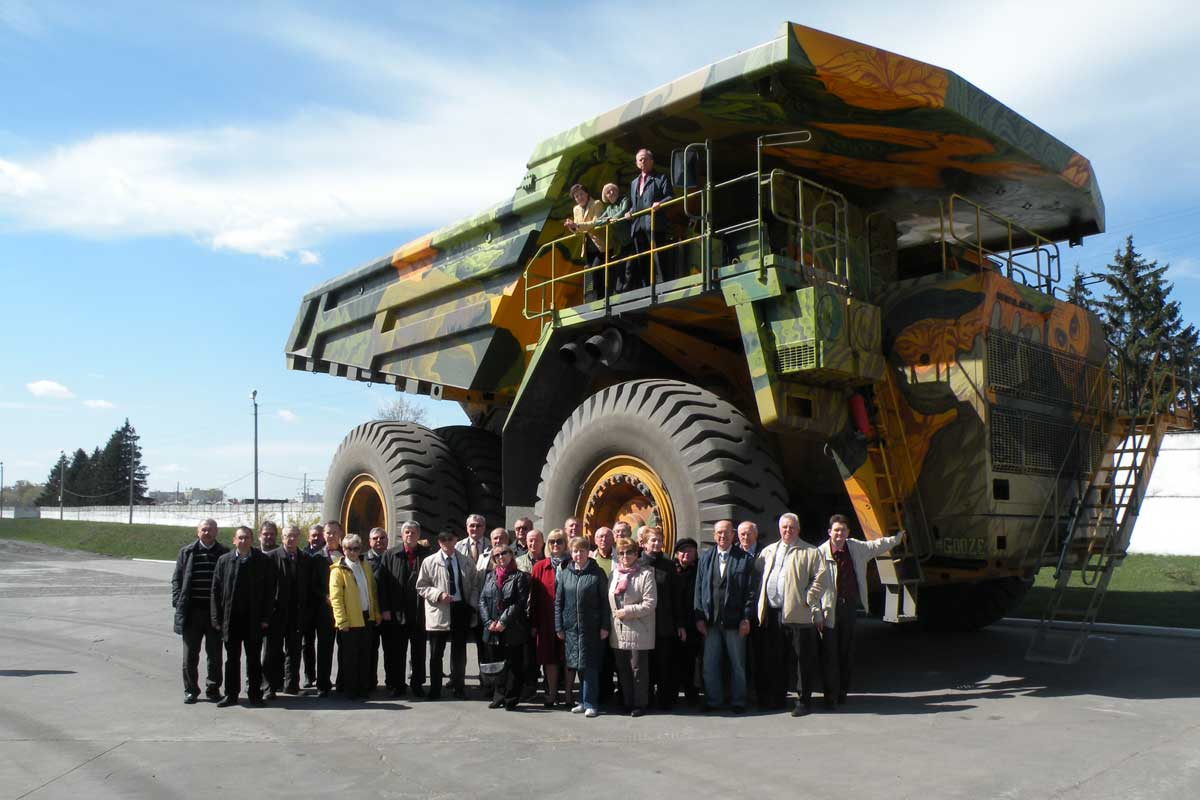 OJSC "BELAZ" - Management Company of Holding "BELAZ-HOLDING" is a major world manufacturer of mining dump trucks of heavy-duty and super-size load capacity, as well as the other heavy vehicles, being used in mining and construction branches of industry. During the 70-year history of the enterprise, more than 500 different modifications of quarry dump trucks and special purpose vehicles were produced, 146 thousand units of equipment were collected, the geography of the company's supplies totals 72 countries.
---
By the veteran organization and the Press Office