During the broadcast interactive youth project "Pin_Code" of the TV channel "Belarus 2" they discussed the protection on the Internet.
The editors of the youth project turned to the Academy of the Ministry of Internal Affairs with an interesting proposal. We were asked to tell viewers about the tricks on the Internet used by fraudsters to obtain bank card and personal account data, about the most common criminal schemes and techniques, as well as give competent advice to both beginners and experienced users of the World Wide Web.
How not to fall for the bait of intruders, be able to distinguish fake websites from official ones, safely conduct remote payments and pay for purchases in online stores, buy tickets online, with knowledge of all the nuances, connect to public wi-fi points, use two-factor authentication, competently work with your personal pages on social networks and create strong passwords - said the head of the department of legal informatics of the Academy of the Ministry of Internal Affairs Dmitry Lakhtikov.
The conversation with the guest in the studio was also interesting because the editors picked up real stories of teenagers who became victims of cyber fraudsters on social networks. Our specialist and the presenters of the program suggested to the youth audience the correct algorithm of actions in every life situation.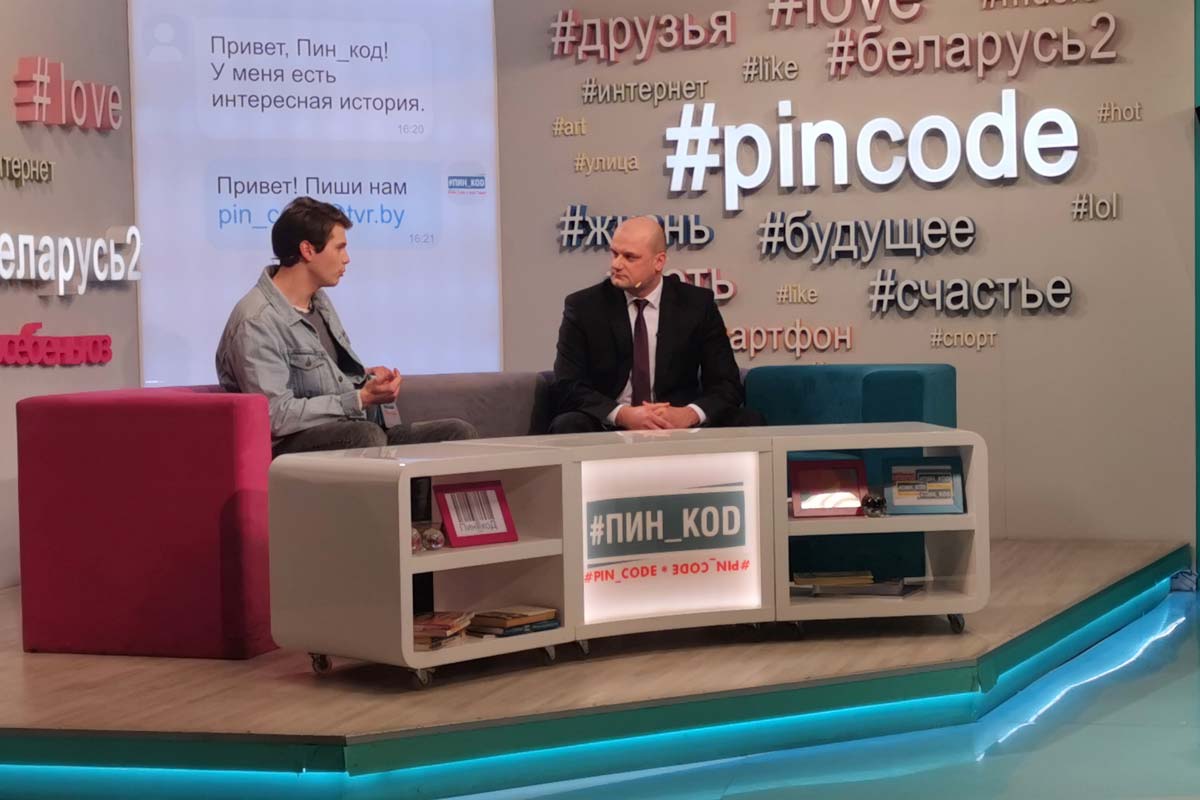 "Don't panic, don't let anyone intimidate you, let alone blackmail," Dmitry Lakhtikov addressed the youth. - There are no hopeless situations. Tell an adult about the issue immediately and contact law enforcement.
Thanks to the creative and friendly team of Pin_Coda for the opportunity to tell children and adolescents about safety in the global Internet.