An online round-table discussion was held on the topic "First Results of Implementing the Law of the Republic of Belarus "On Normative Legal Acts".
The event was organized by the Standing Committee on Legislation and State Building of the Council of the Republic of the National Assembly.
At the forum, the Academy of the Ministry of Internal Affairs was presented by one of the law developers - the head of the Department of Theory and History of State and Law Vadim Pavlov, who made a presentation on "Doctrinal Foundations of the Law of the Republic of Belarus dated June 17, 2018 No. 130-3 "On Normative Legal acts".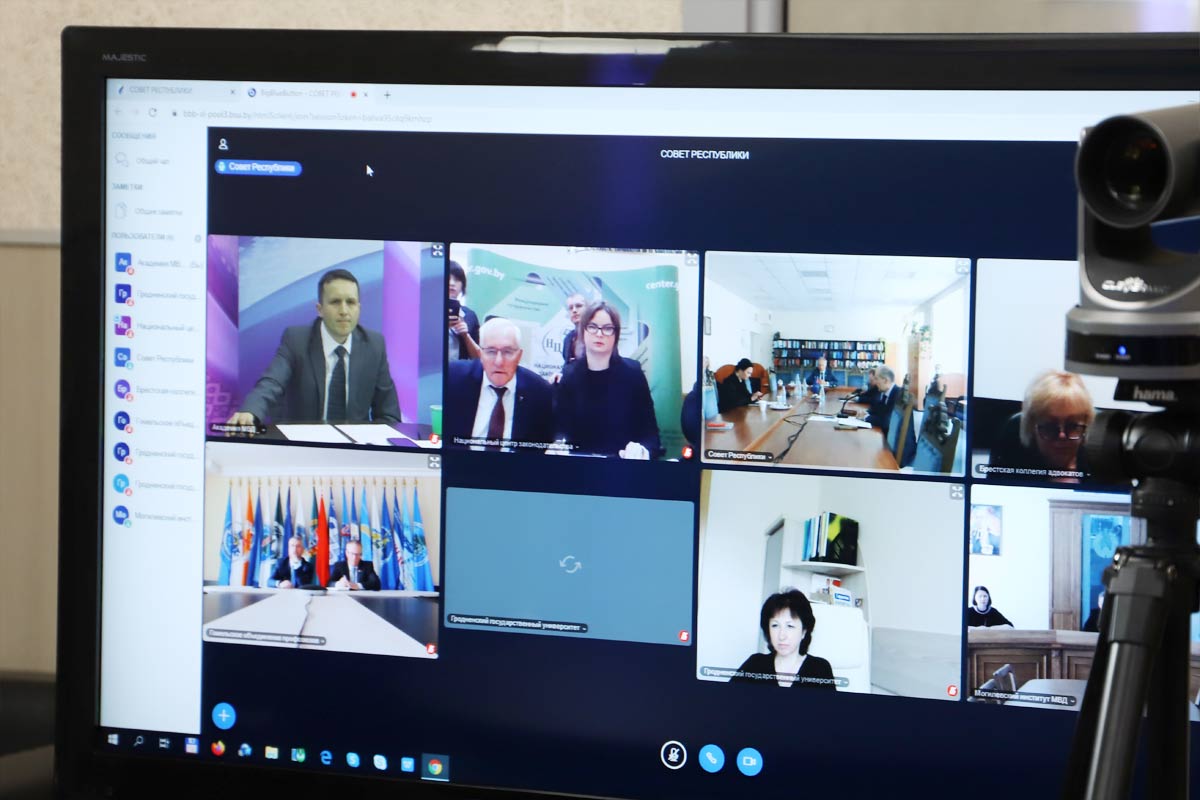 The "round table" brought together scientists from the Belarusian State University, Grodno State University named after Yanka Kupala, the National Center for Legislation and Legal Research of the Republic of Belarus.