A three-day seminar with the participation of foreign experts has been opened today in Minsk on the basis of the Academy of the Ministry of Internal Affairs. Experts are discussing the blockchain technology of the underworld.
These days the international training center of the leading university of militia in Belarus receives guests from Georgia, Moldova, Poland, Ukraine, experts from the UN Office on Drugs and Crime, the OSCE and other international organizations. From the Belarusian side, the seminar is attended by specialists from the Ministry of the Interior, the Investigative Committee, the High-Tech Park, the Belarusian Cryptocurrency Exchange, and representatives from the financial sector.
During the discussions, experts will raise issues of counteracting crimes that are gaining strength because of the expansion of the cryptocurrency market. The thematic focus is on drug trafficking, corruption, money laundering, which have received their new development in the light of modern economic trends on the global Internet. Law enforcement bodies and international experts will share examples and best practices in the fight against crime, which has taken root in the World Wide Web and its segments.
Experts discuss underworld blockchain technology.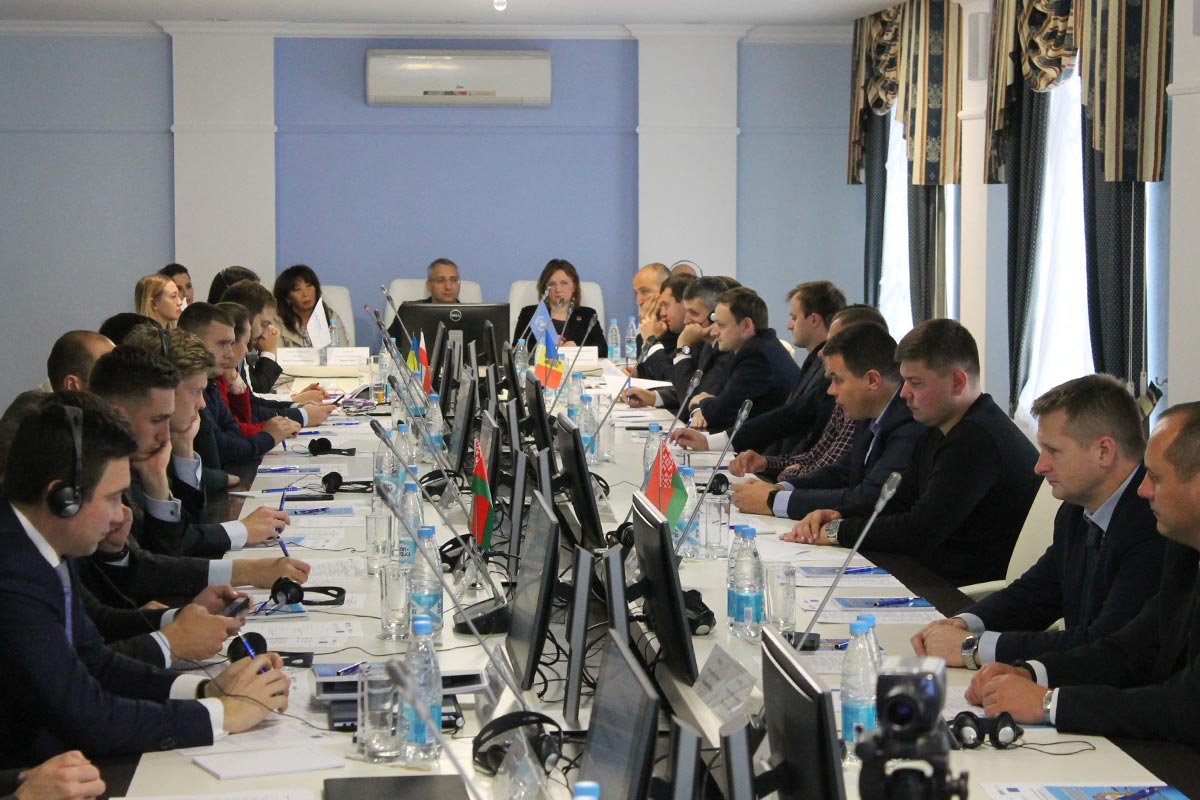 The event was opened by the first deputy head of the Academy of the Ministry of Internal Affairs, colonel of militia Alexei Bashan.
- The seminar is undoubtedly relevant. Participants will also discuss issues related to the possibilities to seize traces of illegal activities in the cryptocurrency sphere. We have a common enemy - it is crime. It has no borders, but it can be effectively countered by the joint efforts of law enforcement agencies and international organizations providing expert support in this area, as well as through science, - noted the speaker.
By the way, at the present moment, the topic of combating crimes in the field of high technology starts to play a greater role in scientific research of the faculty of the university of militia and is included in the training program for future officers of the internal affairs bodies. It is no coincidence that the teachers of the Academy of the Ministry of Internal Affairs are the participants in this seminar.
The UN Resident Coordinator in Belarus, Joanna Kazana-Wisniewiecki, thanked the Belarusian law enforcement agencies and international partner organizations for their assistance in holding the current seminar. Speaking about the threats associated with the development of the cryptocurrency market, she emphasized the importance of the exchange of experience between representatives of different countries in this field.