Employees of the Academy of the Ministry of Internal Affairs took part in a two-week English-language course in India dedicated to the investigation of financial fraud.
The cooperation of the leading university of militia in our country with the Gujarat forensic university totals six months. The reason for the second visit to a foreign institution was the educational courses organized this summer on its basis on the investigation of so-called "white-collar" crimes. The Academy of the Ministry of Internal Affairs delegated associate professors of the criminal process department of militia lieutenant colonels Maria Yakubel and Galina Pavlovets.
The training program brought together law enforcement officials from Zimbabwe, Malaysia, Thailand, Sri Lanka, the Republic of South Africa and other countries. Teachers from the University of Forensics and practitioners from the Gujarat State Department of Forensic Research shared their knowledge and experience. The subject of the classes was wide, for example, they talked about documents that are provided for conducting expert research in the particular field. Psychological techniques and methods of influencing a suspect in order to obtain information about an unlawful act were discussed too. The discussion revolved around issues related to cybercrime. The course participants had not bypass the topic of the investigation of credit card fraud and other crimes gaining momentum in the age of information technology.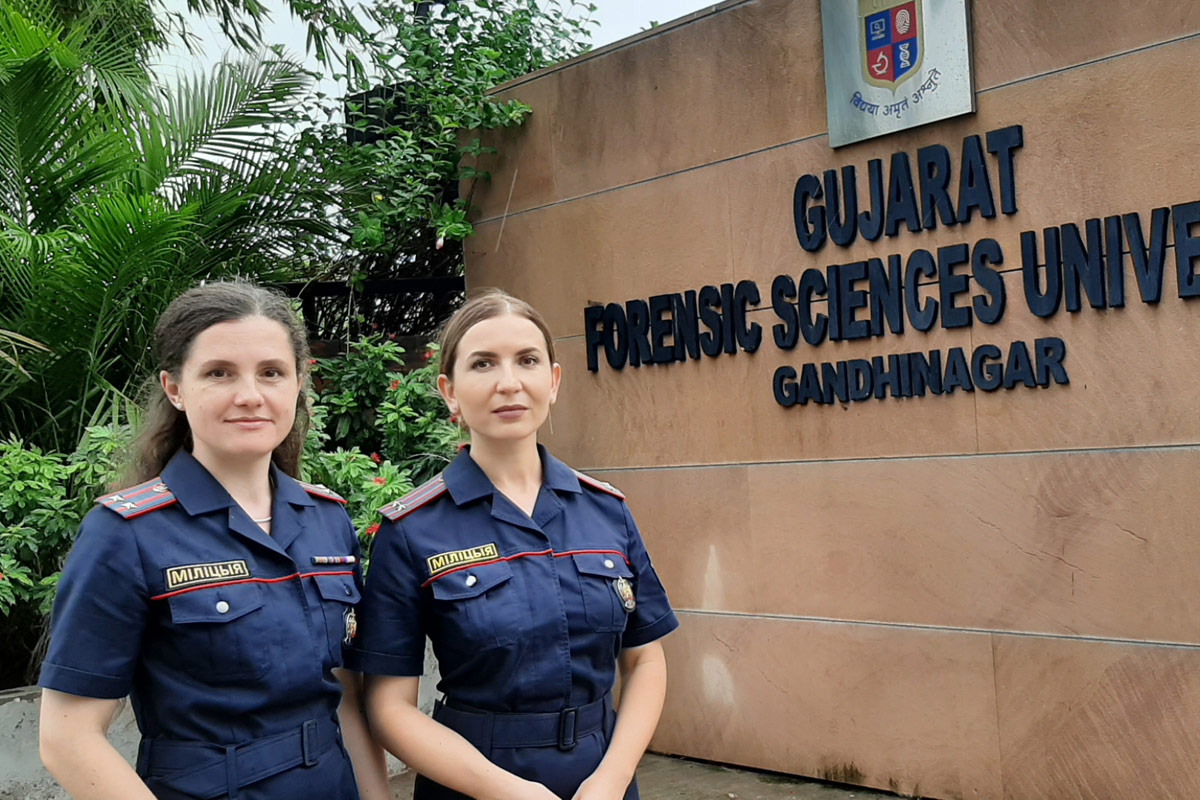 A visit to the Department of Forensic Studies, whose employees demonstrated the equipment used in India for individual expert studies was a significant addition to the theoretical classes.
The delegations attended a briefing with the organizers of the training course - representatives of the Indian Technical and Economic Cooperation Program of the Ministry of Foreign Affairs of the Republic of India. The meeting participants exchanged views on the content of the educational program and its further implementation, shared their proposals, expressing interest in specific thematic areas that will open up new opportunities for organizing the educational process in different countries. The importance of cooperation with Indian colleagues, in turn, was noted by the Belarusian delegation - the Academy of the Ministry of Internal Affairs continues to strengthen international relations in the field of education and science.