The Academy of the Ministry of Internal Affairs organized for the employees an excursion to the city of military glory - Mogilyov.
The department of ideological work and the center of cultural and educational work of the militia university invited employees along with their families on a tour dedicated to the Year of the Small Motherland and the 75th anniversary of the liberation of Belarus from the Nazi occupation. Our colleagues spent the day off in Mogilev region. An assistant professor of the Department of Philosophy and History of the Belarusian State University of Physical Culture, Candidate of Historical Sciences Olesya Senkevich, acted as a tour guide.
The first stop is in the village of Gai. In the vicinity were defensive battles of the police battalion under the command of Konstantin Vladimirov. Guests from Minsk also visited the memorial complex of the Buinichskoye Pole, which immortalized the feat of the defenders of Mogilyov during World War II.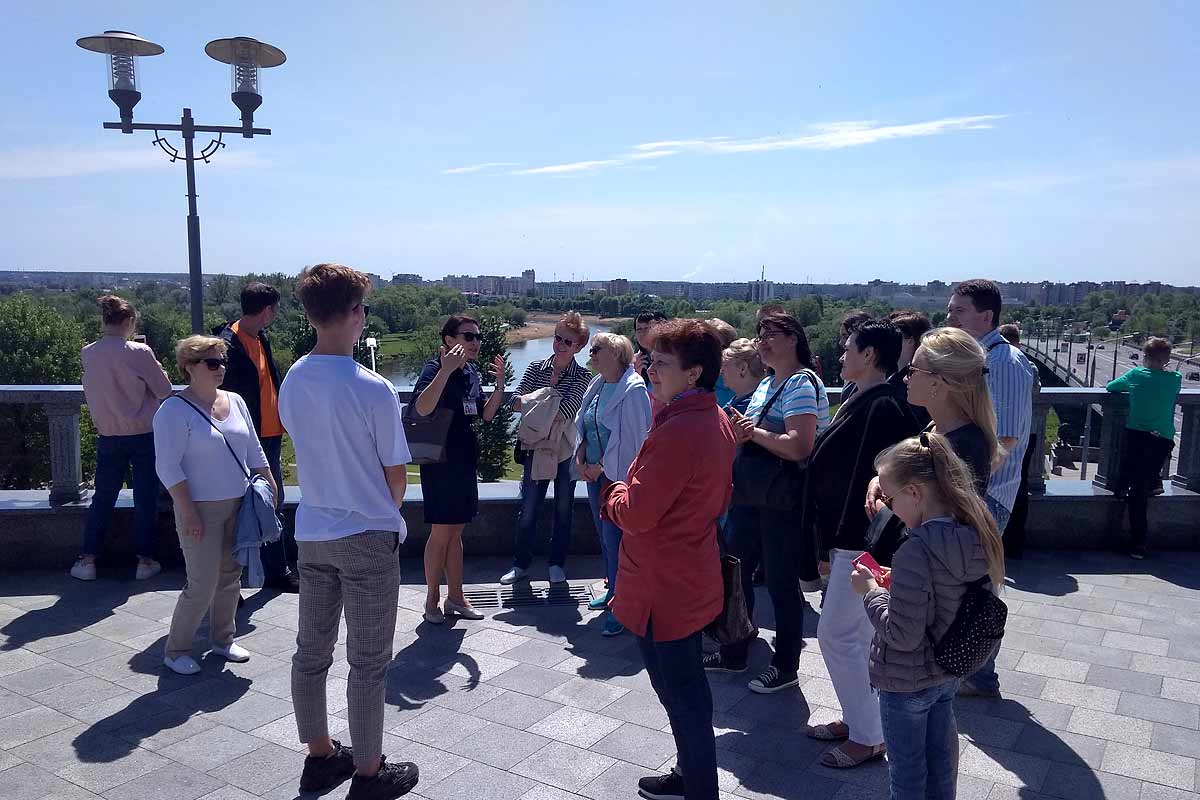 Participants of the excursion visited the historical center of Mogilev, where they got acquainted with the expositions of the Byalynitsky-Birulya Museum, the Church of St. Stanislav, the Cathedral of the Three Saints and the Holy Cross Church, lingered around the sundial and the Astrologer sculpture, saw many other attractions. No one was left indifferent and a walk along the embankment of the Dnieper.
---
Information and public relations group
based on the department of ideological work