At the Academy of the Interior Ministry was the day of the birthday. Today congratulated the children born in the first half of May.
Directly on the day of his birth, each student receives congratulations from the management of the faculty, the course and classmates. But the present event turned out to be no less interesting, when at one common festive table during lunch they offered to gather for the birthday of the faculty from all courses.
Such a holiday was simultaneously held at all three cadet faculties. In total, 65 children were congratulated. The dining room workers beautifully served the table and fed the heroes of the occasion with a festive dinner, while the cadets themselves in a relaxed atmosphere chatted and congratulated each other on their birthday.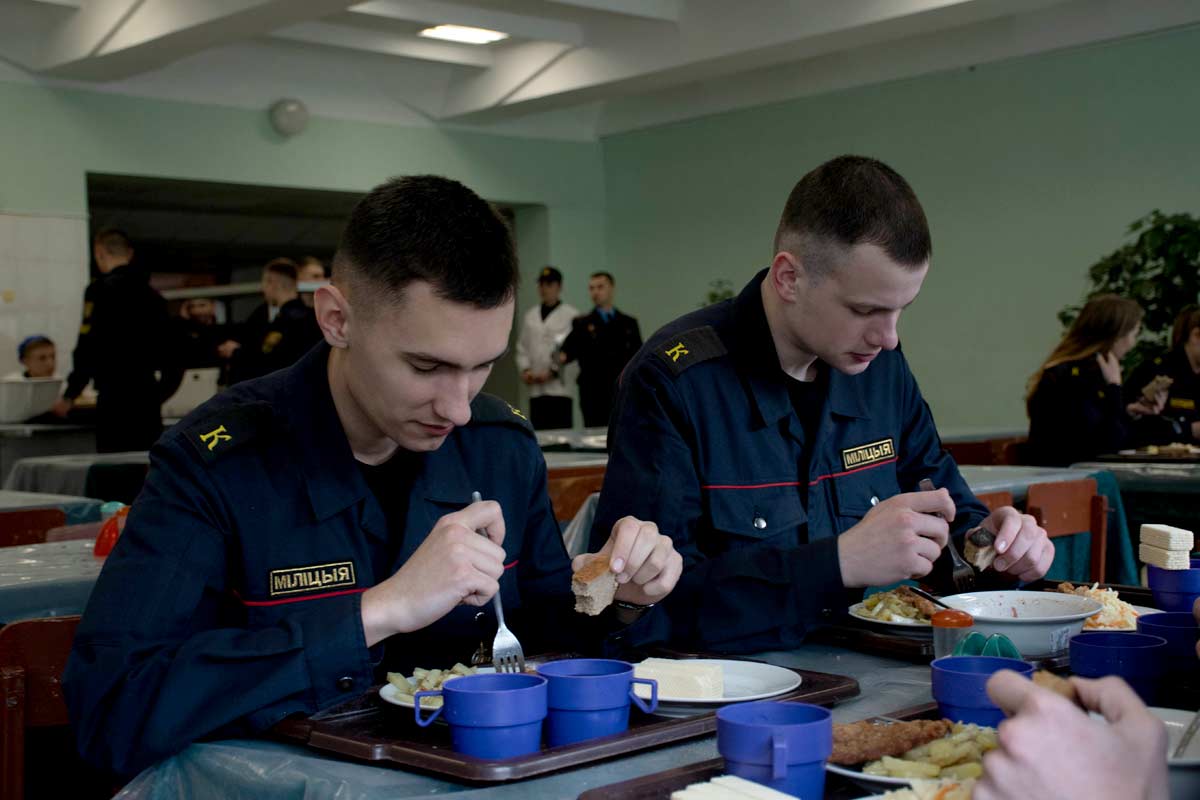 By the way, today, May 15, a personal holiday is celebrated at once by two cadets of the militia faculty -  Yegor Drozdov and graduate Gleb Zamkovets. For the guys, this new format of celebration was a pleasant surprise. In recognition of the future officers, the idea to collect at the same table the guys whose birthdays fall at the same time is wonderful. Nice to be in the limelight and have fun with friends.
The management of the university congratulates the birthday of the first half of May on his birthday, wishes him successful studies, health and the realization of his plans. We hope that the birthday of the birthday will be another good tradition of the militia alma mater.
---
Information and public relations group