The team of the Academy got 10 diplomas at the Olympiad in Law in Grodno.
The event was held at the Yanka Kupala State University of Grodno. 11 teams from various Belarusian universities participated there. The team of the Academy of the Ministry of Interior "Lex Et Ordo" includes cadets of the investigative-expert faculty.
A rich competitive program required from the participants not only deep theoretical knowledge, but also confident practical skills. Five of the seven assignments were offered by practicing lawyers.
One of the most difficult was the task prepared by the specialists of the Grodno city notary office.
The qualifying round ended with two "homework assignments". The teams showed multimedia presentations on the theme "Innovations in Forensic Science" and presented author's essays on the general theory of law.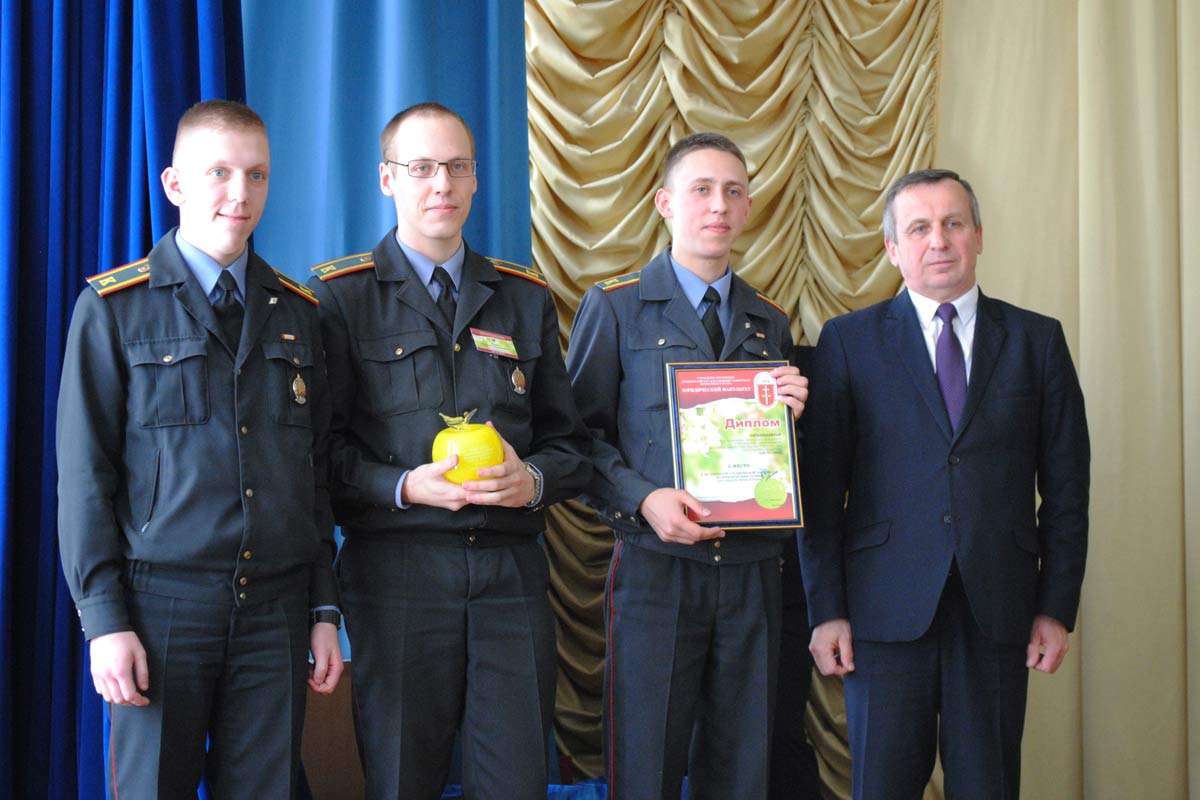 In the final competitions the participants resolved an incident in the economic case and prepared a public appearance in a mock trial as a plaintiff and defendant.
The final stage of the Olympiad was held in a specially equipped courtroom.
Having summed up the results of the Olympiad, the organizers awarded each team with memorable souvenirs. According to the results of the Olympiad, our team took the second place. Sergei Gorbachevsky won in the individual competition. In general, our team brought 10 diplomas from Grodno and many more prizes.