Representatives of various departments of the Academy of the Ministry of Internal Affairs took part in a number of international scientific online conferences.
For example, the faculty of the department of criminal procedure, made a report at the international scientific-practical online conference "Peculiarities of the preliminary investigation at the present stage of development of Russian criminal process", organized by the Ufa Law Institute of the Russian Interior Ministry.
The forum participants discussed a number of topical issues in the theory and practice of criminal proceedure. The scientific discussion focused on the problems of obtaining in criminal proceedings information constituting secrets protected by law, questions of compensation for harm caused by a crime, forms of interaction between the preliminary investigation and inquiry bodies.
The cadets taking their first steps in science do not stay aside from the discussion of topical issues. The representative of the scientific community "Operative" - third-year student of the Faculty of Militia  Vladimir Karalyok took part in this conference. He presented the work prepared under the guidance of teachers of the Department of Criminal Procedure. The study is devoted to the peculiarities of the participation of the defense counsel in the criminal process. As the head of the scientific circle of the department - associate professor of the department Candidate of Legal Sciences Lieutenant Colonel of Militia Maria Yakubel noted, such events are an incentive for students to continue research activities that contribute to their professional development.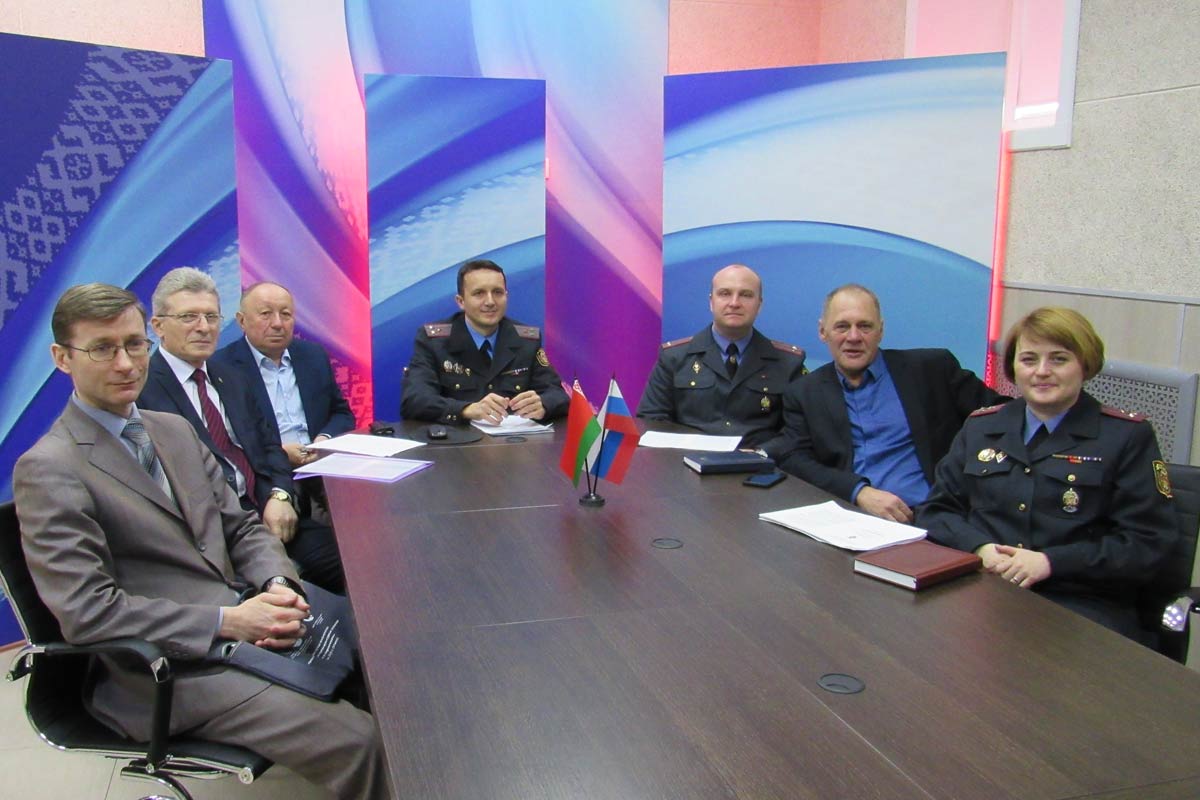 A meeting of scientists from Belarus and neighboring countries was also held on-line on the topic "The Image of a Modern Police Officer". The organizer of the scientific-theoretical conference was the Rostov Law Institute of the Ministry of the Interior of Russia.
The head of the Department of Theory and History of State and Law of The Academy, PhD in Law, Associate Professor, MiltiaColonel Vadim Pavlov, presented the report "Law Enforcement Agencies in the Modern World: on the Issue of Corporate Style Formation". The topic was continued by Professor of the Department, Candidate of Philosophy, Associate Professor Alexander Kozel, and Associate Professor of the Department Candidate of Legal Sciences Lieutenant Colonel of Militia Alexander Grigoriev. Topical issues were also considered by employees of the Departments of Psychology and Pedagogy, Philosophy and Ideological work. The scientific works of the forum participants were included in the conference collection scheduled for publication.
---
Information and public relations group
according to the materials of Alexei Sergeychik, Department of Criminal Procedure,
and Sergey Lapanovich, Department of Theory and History of State and Law