The Department of Belarusian and Foreign Languages held an annual scientific conference "International Experience in Countering Crime".
The event was held at the International Training Center for training, advanced training and retraining of personnel in the field of migration and combating human trafficking.
Opening the conference, the head of the department, Candidate of Law, Associate Professor, Colonel of Militia Tatyana Katsova noted that knowledge of foreign languages is necessary in the activities of law enforcement officers. It is not only about situations that may arise during daily service when communicating with foreign citizens. In the fight against cross-border crime, effective international cooperation of law enforcement officers from different countries comes to the fore.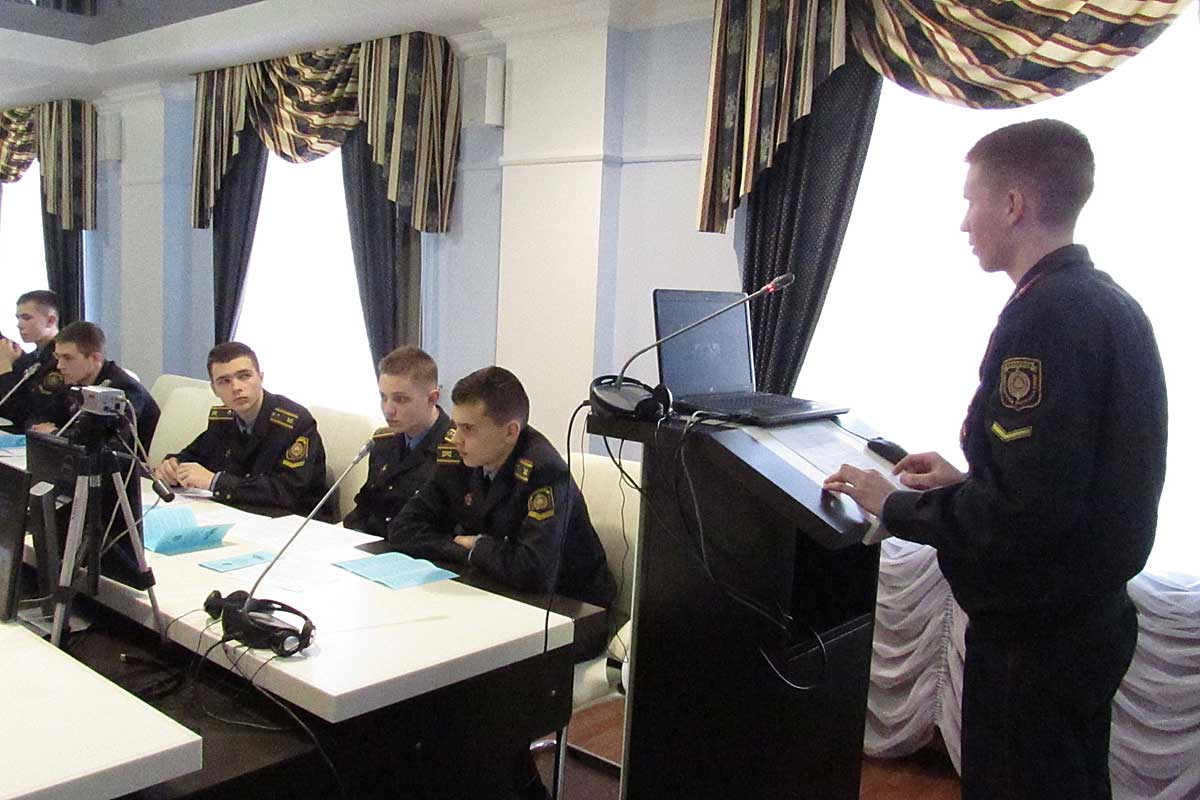 Senior Lecturer-Methodologist of the International Training Center, Lieutenant Colonel of Militia Vyacheslav Stodolnik noted that holding a conference in foreign languages has become a good tradition that contributes to the development of communication skills of cadets.
The participants of the scientific forum prepared reports that addressed a wide range of issues in the area of countering cybercrime, human trafficking, drug trafficking, international terrorism. Discussion of the conference topics was conducted in English and German languages taught at the Academy.
---
Information and public relations group
according to the materials of the Department of Belarusian and Foreign languages.
Photo by Sergey Odynets, Faculty of Militia, 3 "A" course