Last summer, the action "We Remember ..." started, timed to coincide with the celebration of the 75th anniversary of the liberation of Belarus from the Nazi invaders.
In the field of view of the project, improvement and restoration of memorials and monuments of military glory, mass graves and single graves of soldiers who died during the First World War and World War II, mass graves of civilians, military cemeteries.
The youth of all the departments of the militia university over the weekend took part in the improvement of the monument to the officers of the internal affairs bodies and the servicemen of the internal troops of the Ministry of Internal Affairs who died in the line of duty and military duty, as well as military burials at the Eastern cemetery.
In addition to the harvest inventory, the cadets took flowers with them so that after restoring order they would be laid on the graves of fallen soldiers.
Antonina Borshun, the secretary of the primary organization of the Belarusian Republican Youth Union, noted that during such actions, young men and women familiarize themselves with the exploits of the soldiers who liberated our country and learned something new about the war. This is an excellent opportunity for young people to cultivate a sense of respect for history and to preserve the memory of the terrible events many years ago.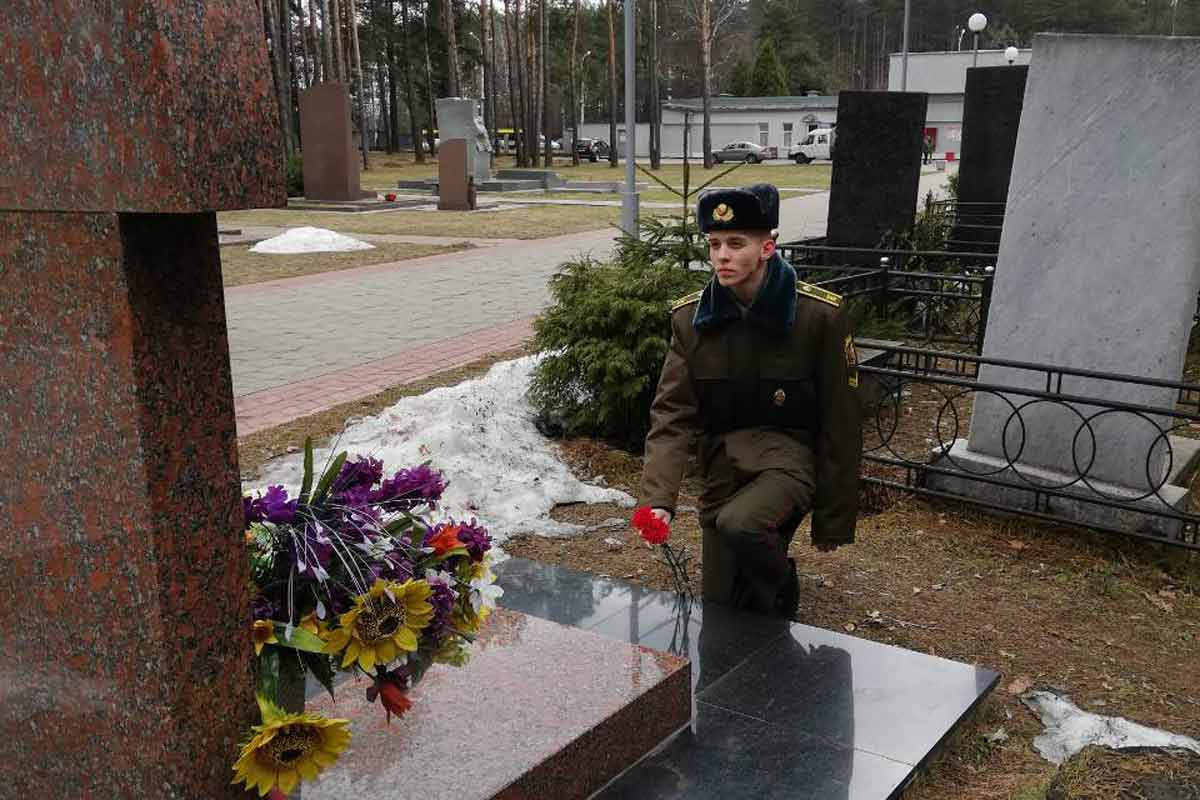 On the eve of the celebration of the 75th anniversary of the liberation of Belarus, the university "primary" also holds a patriotic competition for short films "Winners". The competition was implemented in the framework of the project "My film about the war" and has already attracted the attention of cadets. Currently, all faculties are full of directorial work.
This creative competition will undoubtedly become one of the most interesting competitions of the militia university.
---
ON PO "BRSM" Academy of the Ministry of Internal Affairs