A coordinating meeting of anti-trafficking was held at the university of militia under the aegis of the OSCE.
The International Training Center for training, advanced training and retraining of personnel in the field of migration and human anti-trafficking of the Academy of the Ministry of Interior was a platform for thematic event on March 12-14. The meeting brought together representatives of the competent state bodies of our country, as well as specialists from Kazakhstan, Kyrgyzstan, Uzbekistan and Ukraine.
The participants of the event discussed the organizational issues of the preparation and holding this year in June in Astana (Kazakhstan) the next international Russian-language simulation exercise on combating human trafficking. Tatyana Rudenko, Senior Coordinator for the OSCE Office of the Special Representative and Coordinator for Combating Trafficking in Persons, spoke about the new teaching methodology. She acquainted the participants with the projects and the results of the experts' work in the field of combating human trafficking, show an informative presentation on the previously held English-language simulation exercises, as well as the first Russian-language one, which was held last year in Kazakhstan.
"The basis of such exercises is not theory, but practical modeling of some situations related to human trafficking," she said. - Professional actors were involved in the last event. We also prepared relevant scenarios, and invited representatives of interested government agencies to participate.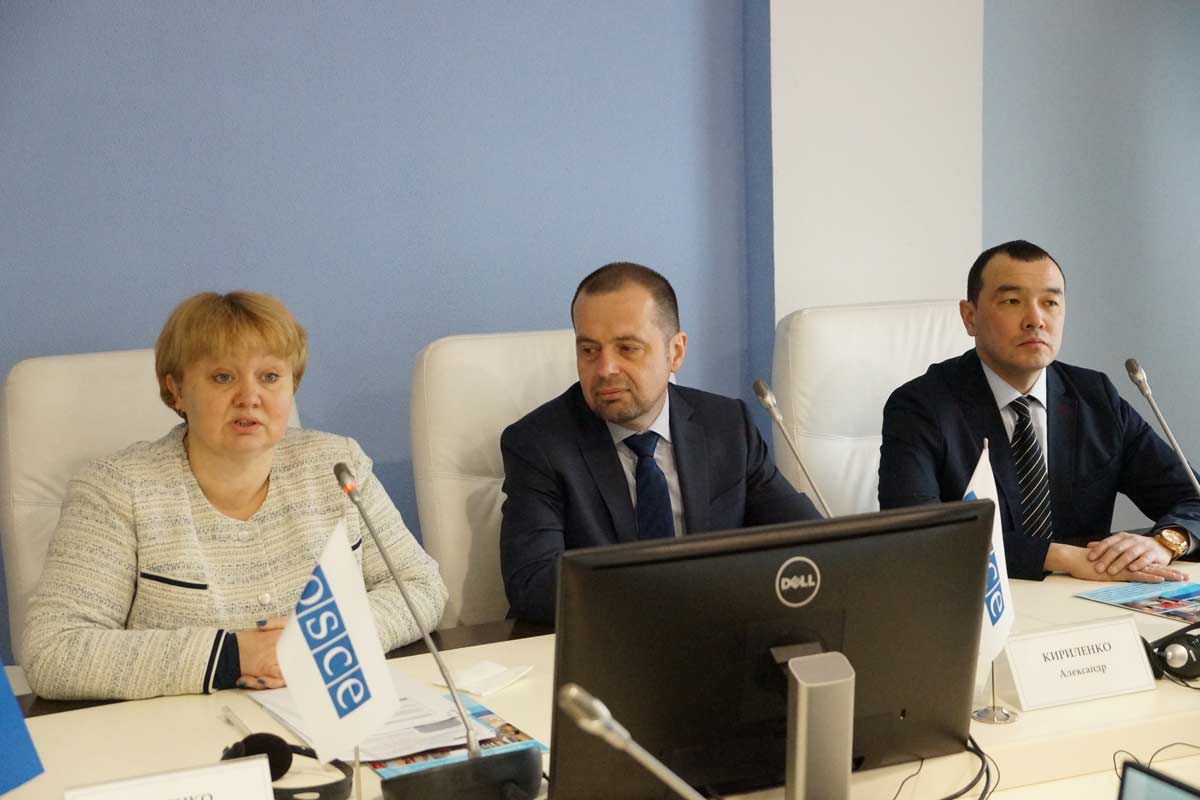 Simulation exercise has been holding during the week. In carrying out their normal duties, experts from government agencies in different countries, together with experts, modeled situations involving human trafficking, made the necessary decisions, and performed tasks to counter crimes in this area. A printed edition was prepared at the end of the training event. And the main result is that the participants shared their accumulated experience and the latest developments.
"The activities of our office are aimed at informing about the current situation related to human trafficking, as well as providing assistance and assistance in organizing a system to counter these crimes," Tatiana Rudenko stated. - The work carried out includes thematic trainings and seminars aimed at improving the practical skills of staff involved in combating human trafficking. This problem is transnational in nature; therefore, it requires constant active international interaction both in the identification of such crimes and in the field of assistance to victims of human trafficking.
The expert expressed her gratitude to the representatives of the Belarusian government bodies for supporting international initiatives and assured them of willingness to continue the cooperation with the Ministry of the Interior and the Academy of the Ministry of Interior. The International University Training Center is constantly a platform for discussing serious issues and exchanging views, as this time when a group of real professionals discussed plans for the further organization of simulation exercises in combating human trafficking.