The Republican Scientific and Practical Conference "25 Years of the Constitution of the Republic of Belarus" was held at the Academy.
Every five years, the university of militia holds a forum for students dedicated to the anniversary of the adoption of the Basic Law of the country. This meeting was included in the plan of the Council of Ministers as a scientific and educational event organized in the framework of the celebration of the 25th anniversary of the Constitution of Belarus.
The conference was opened by scientists of the Academy of the Ministry of Internal Affairs, candidates of law, associate professors - Vice-Rector for Research Alexander Yaskevich and head of the department of constitutional and international law Leonid Salenik.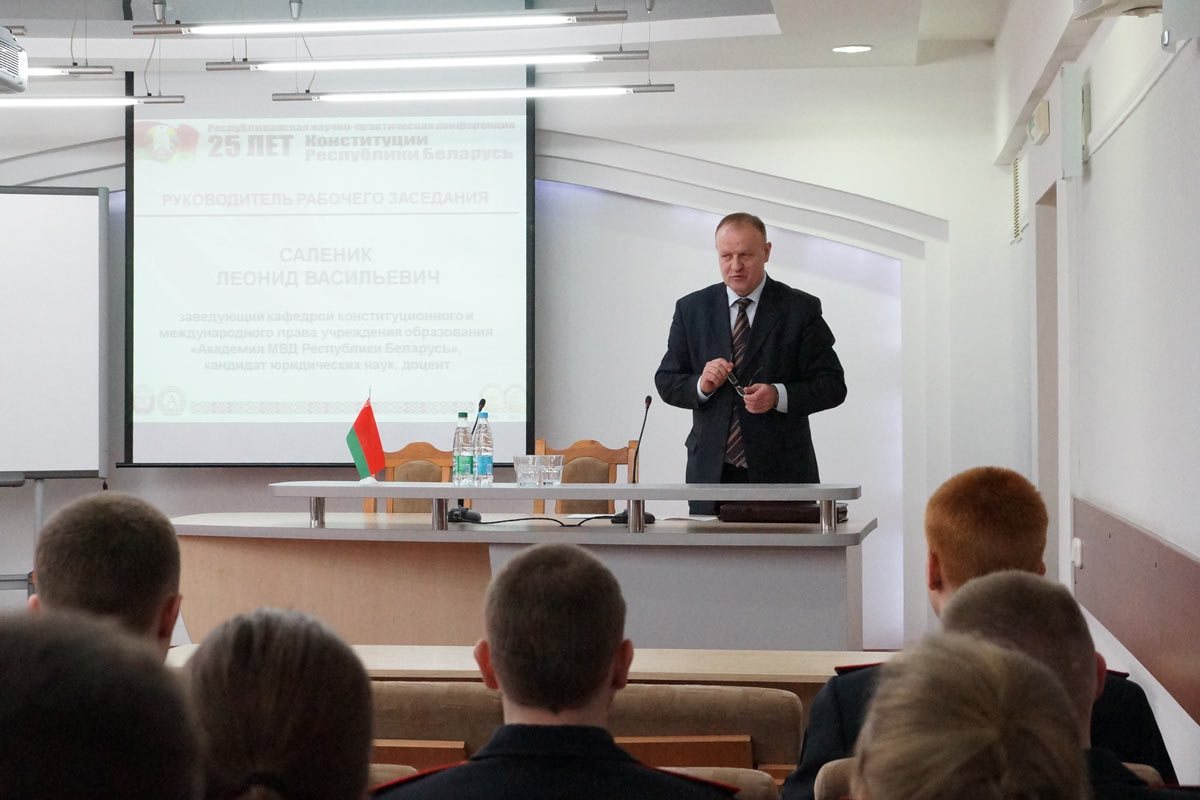 The forum brought together beginner scientists, from student to doctoral candidate. The scientific works were prepared by 54 authors representing various universities, among them the Academy of Management under the President of Belarus, Belarusian State University, Belarusian State Economic University, Francisk Skaryna Gomel State University, Yanka Kupala State University of Grodno, and others. The discussion of scientific problems touched various spheres of social life and the implementation of public policy. For example, the topic of legal regulation of religion was revealed by the cadet of the Faculty of Militia of the Academy of the Ministry of Internal Affairs, Alexey Tkachev. Issues related to environmental law were reviewed by a doctoral candidate at BSU - the head of the department for strengthening legality in the sphere of economic activity of the Scientific and Practical Center for Strengthening Law and Order of Law of the General Prosecutor's Office, candidate of legal sciences Tamara Gashnikova.
Traditionally, the best reports were published in the conference book collection, which will find its readers not only in the Academy of the Ministry of Internal Affairs, but also abroad - in libraries and in the departments of Belarusian universities.