The scientific-practical conference dedicated to the 100th anniversary of the proclamation of the BSSR gathered young scientists and professors from the Academy of the Ministry of Internal Affairs and other universities.
This year, our country celebrated the anniversary of an important stage in the history of modern times - the 100th anniversary of the proclamation of the BSSR. The scientific community of Belarus took this topic with particular interest. Summed up the research and the Department of Theory and History of State and Law of the Academy of the Ministry of Interior, which organized the republican scientific-practical conference "To the 100th anniversary of the proclamation of the BSSR".
At the opening of the event, The Vice-Rector of the Academy of the MIA for Scientific Work Alexander Yaskevich spoke on the importance of the research in this area and the active participation of young scientists in them. Further work of the conference was held under the direction of the Head of the Department of Candidate of Laws, Associate Professor of Militia Colonel Vadim Pavlov, his deputy candidate of historical sciences, Associate Professor of Militia Colonel Alexander Murashko and Professor of the Department of Doctor of Historical Sciences, Professor Alexei Vishnevsky.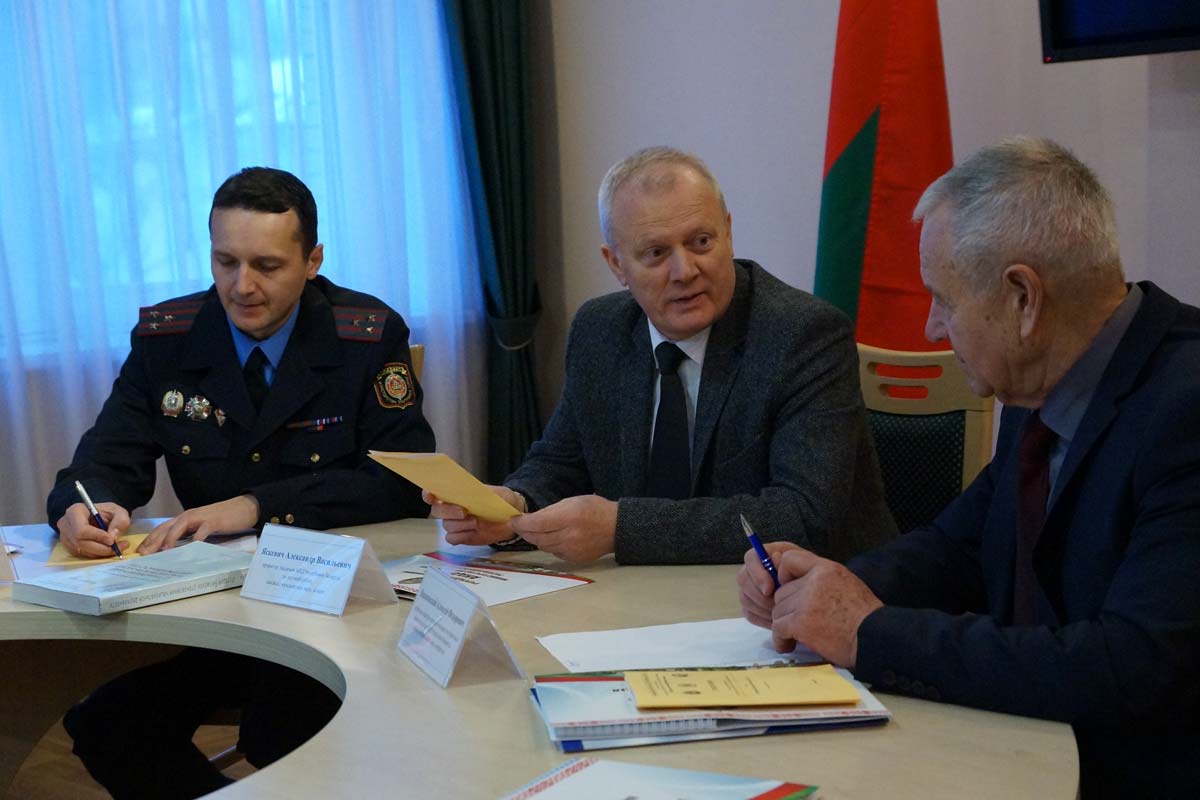 Following the forum, a collection of scientific papers was prepared. The authors presented reports in the field of historical legal, theoretical legal and philosophical legal studies. Within the framework of the first direction, the themes "Formation of Belarusian statehood on a Soviet basis (1917-1922)", "Statehood of Belarus as a result of the national policy of Russia in October 1917", "Formation of ideological subdivisions in the BSSR internal affairs bodies", "Territorial and administrative division of the BSSR in 1927-1939, "and others. The content of the second line of research was reflected in the scientific papers" Revolutionary Legal Awareness in Soviet Jurisprudence (1917-1940) "," Soviet Jurisprudence about the theory of the legal state "," Methods of research of the Soviet legal consciousness and their potential for modern jurisprudence ". The third thematic block included the reports "Competition of models of post-imperial statehood of the twentieth century within the framework of the subject approach", "Belarusian Soviet statehood and political romanticism of Ignat Konchevsky (Abdiralovich)". The problems of the conference were discussed by professors, teachers and adjuncts of the militia university, as well as scientists from the Academy of Management under the President of Belarus, Belarusian State University and Belarusian State Economic University.
---
Anastasia Voinova, GIOS Academy of the Ministry of Internal Affairs,
Sergey Lapanovich, Department of Theory and History of State and Law.
Photo by Anastasia Voinova