In the New Year holidays, future officers, on their own, organized costume matinees for pupils of orphanages.
Congratulating the kids on the New Year and Christmas holidays has become a good tradition of the militia university. The cadets themselves take the initiative, write scripts in advance, find the costumes and attributes necessary for a theatrical performance, rehearse for many, many times. And all in order to on the eve of the holidays come to the children with bags of gifts and from the threshold whirl all in a merry dance of the New Year's fairy tale.
Cadets 3 "B" of the course of the militia faculty are frequent guests of the health institution "Children's Home No. 1 for children with organic lesions of the central nervous system and psyche." Therefore, with sweet gifts and toys went exactly there. With the upcoming New Year, future officers congratulated the guys cheerfully: the costumed staging, entertainment and games caused the guys a lot of positive emotions. Everyone was keen to touch the main New Year characters, and even unpack gifts in a big friendly company.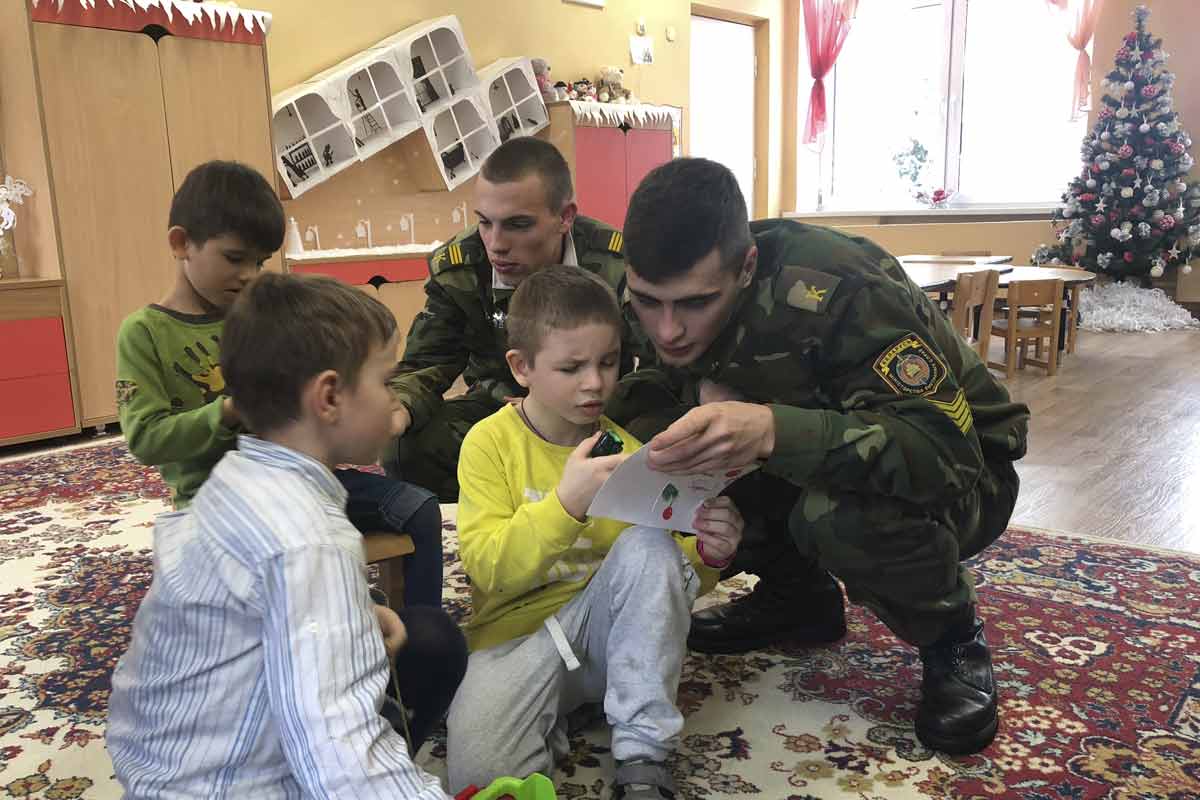 The cadets of the criminal-executive department helped to make children's dreams come true. Having organized a charity event, the personnel collected funds for which they purchased clothes, household items and, of course, toys for the pupils of the Minsk Oblast Children's Home No. 3 of Minsk. With these gifts, the cadets visited the children. Bright atmosphere of the holiday and sincere attention from the guests caused a smile on the faces of the kids.
For 76 years, this orphanage has been successfully carrying out its activities in raising and helping children of early and preschool age with developmental characteristics associated with psychosomatic health, sensory and motor disorders, and emotional and volitional and communication skills.
Last year, the cadets of the higher education institution more than once visited the pupils of the orphanage and during this time became real friends for them who will always come to the rescue and are always welcome.
---
Angelica Vydzhak-Targonya, GIOS Academy of the Ministry of Internal Affairs,
based on the materials of the faculties.
Photo by Alexei Zyuzin,Faculty of Corrections, 3 year,
Nikita Molchan, Faculty of Militia, 3 "B" course